Veteran Outdoors Debuts on Fox Sports Network
Honor and Patriotism are UNIQUE to Hunting Reality Show
Hunts For Heroes' Veteran Outdoors Debuts on Fox Sports Net (FSN)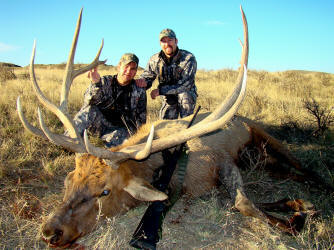 Georgetown,TX (4/23/09)   A new patriotic and uplifting show honoring our country's heroes is a refreshing antidote to the excessive negativity of most reality programs on television today.   Hunts for Heroes' Veteran Outdoors, a platform for wounded veterans to share their stories and enjoy a once-in-a-lifetime hunting or fishing adventure, will air on 10 regions of Fox Sports Net channels beginning Saturday July 4th, 2009.
Thirteen (13) original episodes will begin airing weekly at 7:00 a.m. (local) on Saturdays, and will run through December 26th.  The show will reach an estimated 110 million households weekly and will also be re-ran a second time each week (times to be announced) for 26 consecutive weeks.  Hunts for Heroes' Veteran Outdoorswill be aired on FSN Arizona, FSN Detroit, FSN Midwest, FSN Ohio, FSN South, FSN Southwest, FSN West, FSN North, FSN Wisconsin, and FSN Florida.
"We are extremely pleased that Hunts for Heroes' Veteran Outdoors will be airing on Fox Sports Net, and we couldn't have hand picked a better day for it to debut than our country's Independence Day," says host Cody Hirt.  "Our goal is to give our heroes a platform to tell their inspiring stories.  We want to honor their patriotism and their sacrifice to our country."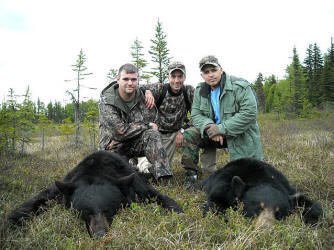 Over the past few years U.S. Army Veteran Wes Higgins and Cody Hirt, the show's hosts, have participated in and coordinated numerous hunting and fishing trips for wounded veterans.  It was on these trips, listening to the powerful stories told by these brave men and women, that they realized that everyone needs to hear these stories of triumph!  Their struggles and their stories truly make you appreciate the life you get to live…and our quality of life is a direct result of these heroes.
Hunts for Heroes' Veteran Outdoors is a project of Four Point Productions LLC and Careco Multimedia Inc.  The shows sole purpose is to honor our country's service members who have been wounded in combat by giving them a platform to tell their story in their own words.  The program is both emotional and uplifting as it surprises participating veterans with their dream hunting or fishing adventure as a way of saying 'thank you' for their service.
For more information, please contact us at:
Veteran Outdoors
Cody Hirt
512-971-6313
Hunts for Heroes
Billy Hodges
979-543-3861